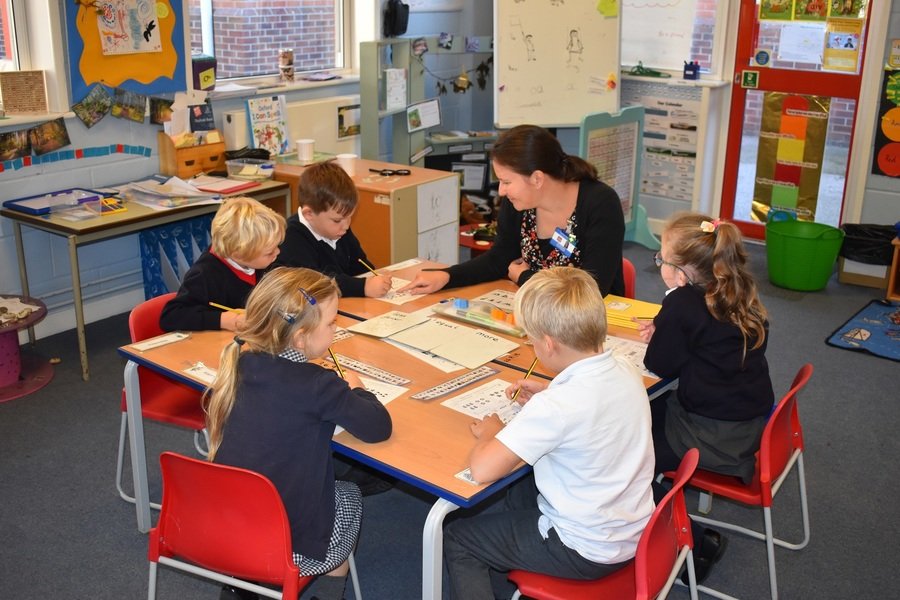 Our curriculum is designed to be broad and balanced and to offer a wide range of engaging, learning opportunities for our children.
English and mathematics are taught daily in discrete lessons but also through topic work so children are able to apply and embed their skills. Foundation subjects (history, geography, art, etc.) are taught through a range of creative topics, which are based on knowledge and skills. Each topic has a single subject as its main focus but knowledge and skills are drawn from a range of subjects in order to deliver the national curriculum. You can find out more about these and the Cornerstones Curriculum by following the links on this page.
Letters and Sounds forms the basis of our phonics teaching.
Year group topics
Autumn 1

Autumn 2

Spring 1

Spring 2

Summer 1

Summer 2

All About Me

Do you want to be friends?

Why Do Squirrels Hide Their Nuts?

Me and My Community

Once Upon a Story

Will You Read Me A Story?

What Happens When I Fall Asleep?

Who Lives In Rock Pools?

What Can You See In Summer?

Superheroes

PE

Splendid Skies

Science

School Days

History

Bright Lights, Big City

Geography

Moon Zoom

DT

The Enchanted Woodland

Science

Towers, Tunnels and Turrets

DT

Street Detectives

History

Muck, Mess and Mixtures

Art

The Scented Garden

Science

Beat, Band, Boogie

Music

Land Ahoy!

Geography

Tribal Tales

History

Mighty Metals

Science

Off with Her Head!

History

Playlist

Music

Misty Mountain, Winding River

Geography

Pharaohs

History

Blood Heart

A Child's War

History

Frozen Kingdom

Geography

Hola Mexico

Music

SATs Focus

Gallery Rebels

Art and design
Please note that units may be moved within the year or changed from time to time to respond to local or national initiatives or events.
RE
At Tendring, RE is taught throughout the school following the Essex agreed syllabus (2015:) exploRE.
Topics are arranged on a rolling programme of study, covering both systematic units based on the knowledge and understanding of each of the main six world religions (with an emphasis on Christianity ) and thematic units exploring similarities and differences between religions, such as Creation Stories, Sacred Writing and Places of Worship. In year 6, children look at Humanism – a way of living without a God or religion.
Learning about religion is balanced with learning from religion; children are encouraged to explore their own ideas and beliefs, reflecting on their own feelings and experiences and developing a sense of belonging, whilst developing qualities of respect, empathy and compassion.
British Values
At Tendring Primary School we recognise the important role schools play in ensuring that pupils develop into ethical and responsible members of society. British values form the basis of good citizenship so these values are taught explicitly through PSHE and RE as well as through our daily assemblies and whole school systems and structures, such as electing and running a successful School Council and House system. We also teach British values through planning and delivering a broad and balanced curriculum. Beyond the curriculum, through the ethos of the school (SHINE), we expect pupils to uphold these values and give them responsibilities to further their understanding and put these values into practice.
Taking account of pupils' capacity to understand these concepts and ideas at Tendring School we aim to:
Democracy
listen to all views

debate arguments for and against

get involved

express our views appropriately

vote and respect the view of the majority
Rule of Law
make sure rules and expectations are clear and fair

can distinguish right from wrong

respect the law, and school rules, and the basis on which they are made

know laws protect us
Individual Liberty
promote self-knowledge, self-esteem and self-confidence

take responsibility for our own behaviour

model freedom of speech in a peaceful manner

challenge stereotypes and bias

are an anti-bullying school
Respect & Tolerance
promote respect

respect our own and other peoples' cultures and way of life

challenge prejudice and discrimination

discuss differences of faith, ethnicity, disability, gender and families